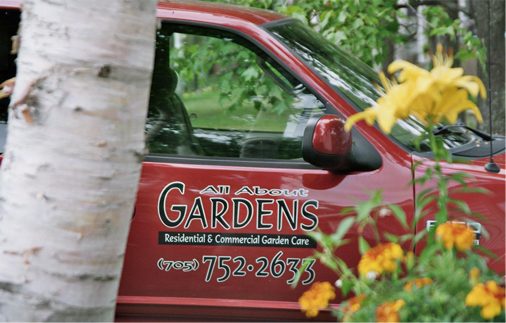 Contact Us
Annette Walther
Owner / Operator

24a Long Point Drive
Callander, ON, P0H 1H0 CA

Telephone work 705-752-2633

Email allaboutgardensnorthbay@yahoo.ca

www.allaboutgardens.ca
Please note, address is for billing purposes only, it
is not a storefront location. Please call or email and we'll be happy to arrange an appointment with you.
Our experienced staff of gardeners are available to help you with a wide range of gardening services.
Call All About Gardens at 705-752-2633 to discuss your next garden project!